Caddy Fan
Posts: 82
Joined: Sat May 02, 2020 8:37 pm
Theres a decent thread on white caddys and mine being silver...show is your silver caddys
Fixie riding,trainer collecting wood butcher
---
Caddy2k Groupie
Posts: 31
Joined: Mon May 06, 2019 8:06 pm
Engine size/power: 1.6 CR TDI (102bhp)
Location: Stockport
This is my 61 plate Caddy had it just over a year now, very pleased with it.
---
100BHP+
Posts: 128
Joined: Thu Nov 29, 2018 8:11 pm
Engine size/power: 2.0 CR TDI (108bhp)
Location: Pretoria, South Africa
My 2017 Maxi 2.0 TDI 5 speed manual.
Revo stage 1 software.
JOM coilovers and flip kit.
18 inch Audi S6 alloys.
Vinyl fake rear side windows.
Gloss black vinyl roof.
Colour coded bumpers.
98 000+ km on the odo so far (got it with 38K km on it).
Used to be a VW service vehicle.
Etc etc etc.
What it looked like before I got it: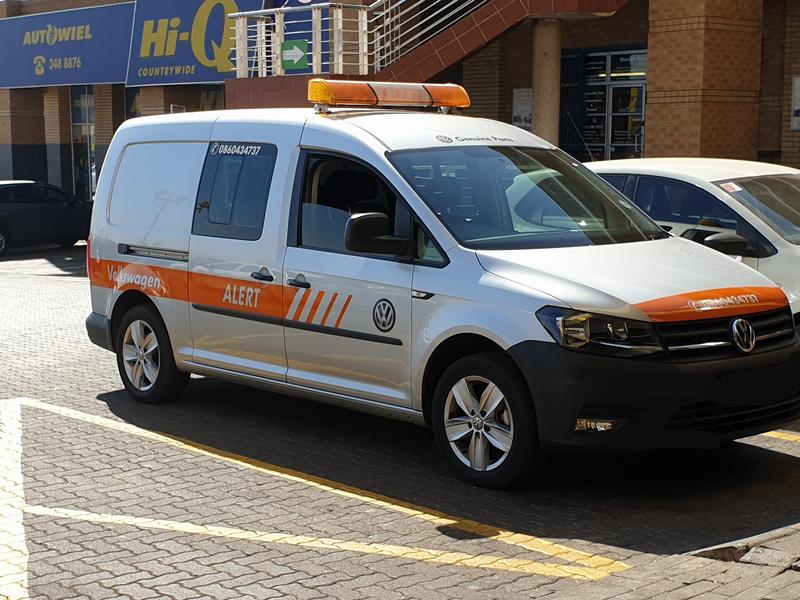 And now: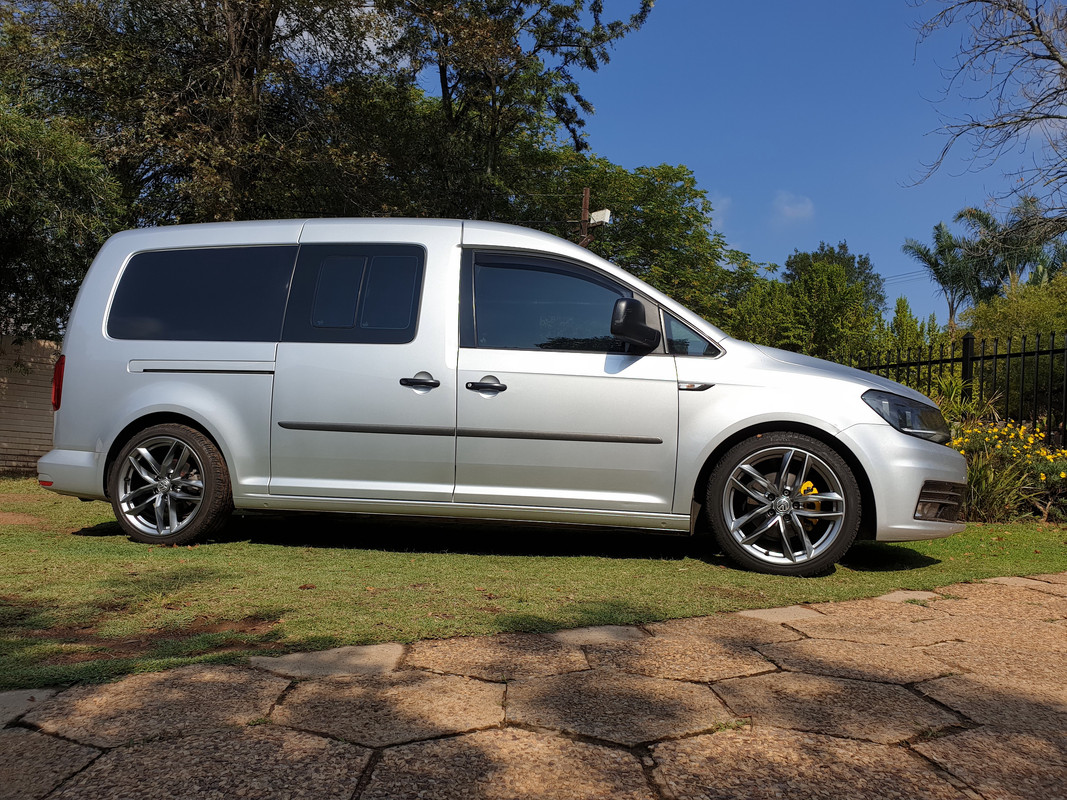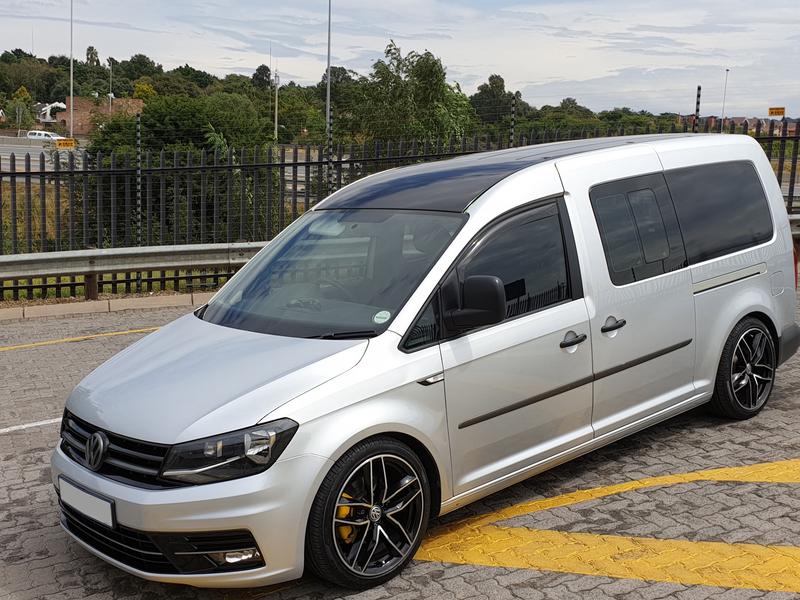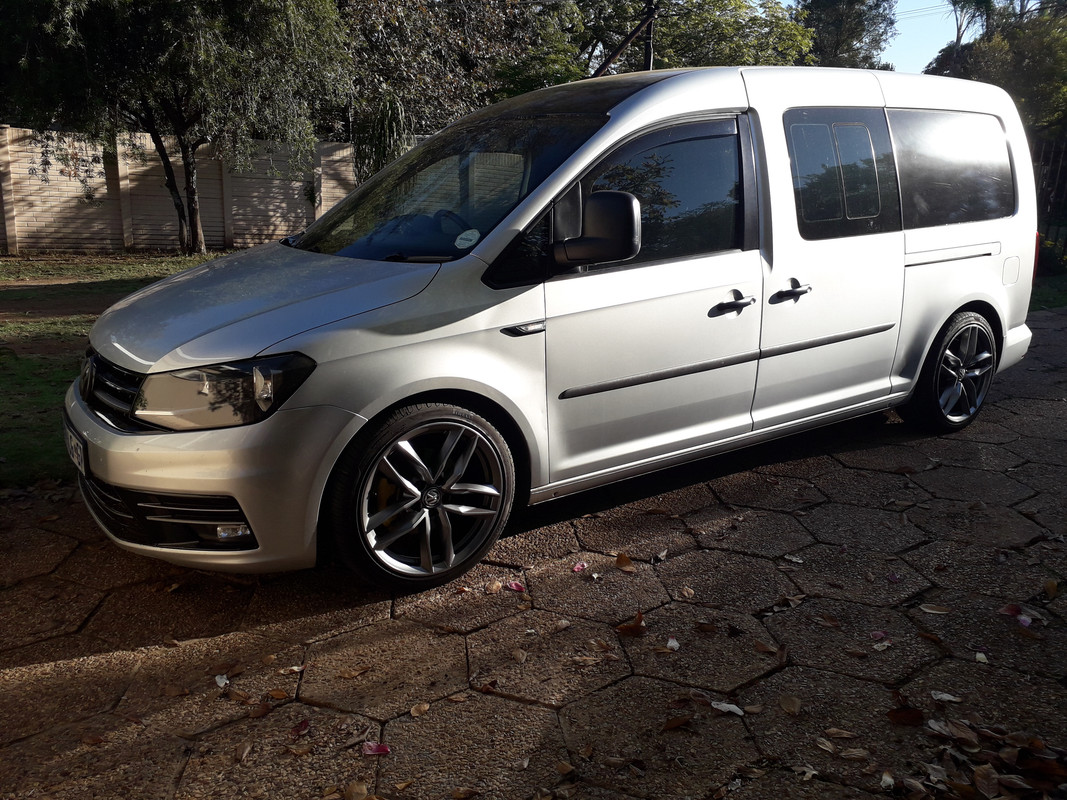 1996 Mk3 VR6
2017 Caddy Maxi 2.0 TDI
2013 RSV4 track bike
---
Caddy Fan
Posts: 75
Joined: Mon Feb 10, 2020 11:11 am
Engine size/power: 1.6 CR TDI (102bhp)
Location: Derby / Penrith
Sent from my iPad using Tapatalk
The voices in my head made me do it..............
---
Hyper Poster
Posts: 543
Joined: Sun Feb 08, 2009 2:57 pm
Engine size/power: 1.2 TSI (84bhp)
My work horse
---
Caddy Fan
Posts: 82
Joined: Sat May 02, 2020 8:37 pm
Liking the Vans alot guys and thanks is for the replies
and @tonyhill what size alloys are those and is your van lowered?
Fixie riding,trainer collecting wood butcher
---
Caddy2k Groupie
Posts: 7
Joined: Sun May 24, 2020 6:20 pm
Engine size/power: 1.6 CR TDI (102bhp)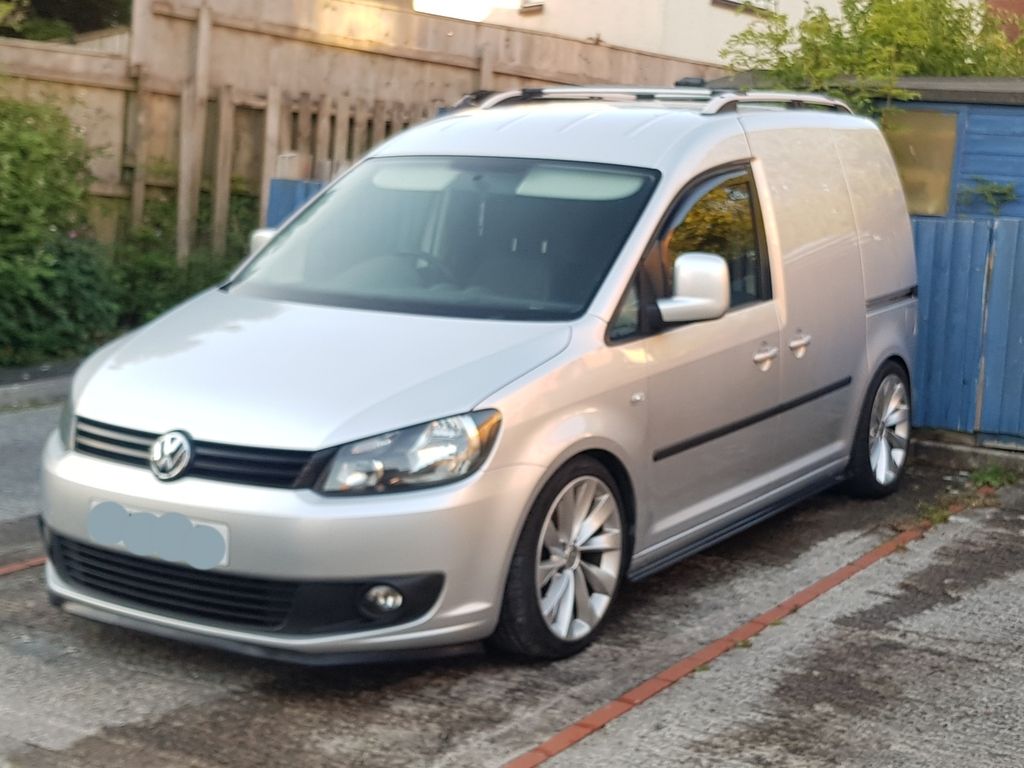 I have ordered mk4 rear lights and a sportline spoiler and the next things on the shopping list is a side rail cover and caddy life wing mirrors.
---
Hyper Poster
Posts: 543
Joined: Sun Feb 08, 2009 2:57 pm
Engine size/power: 1.2 TSI (84bhp)
---