So, my old work Combo had served me well as a used and abused SMART repair van for 9 years, I think I'd washed it three times in that time
It was still a solid van but was beginning to look tired so not a great advertisement for my business, there was only one choice for the upgrade and that was a Caddy.
I'd also owned my BMW e46 330ci for 10 years and in that time I think I'd only done 18k miles so it just wasn't being used enough for me to keep paying for its upkeep. The plan was to get rid of the Combo along with the BMW and buy a well spec'd Caddy that I could kit out for work yet still be nice enough for me to drive when not going to work.
I started the search for my new Caddy in December but all the vans with the kind of spec I was looking for were just out of my price range. I didn't want to end up with a standard white van with no electric windows for the reasons stated above so when I noticed a one owner, full VW service history, 65k miles blackberry coloured van with electric windows and mirrors, a/c climate, mfsw, auto lights and wipers, heated seats, bluetooth phone kit etc I knew I'd found what I was after. I struck a deal with the owner at £7.300+vat and got it home a couple of days later.
There was a lot of work to do to get it ready to start earning me money and the weather wasn't exactly helping matters as it seemed to pour with rain just about every day making fitting out the back harder than it should be.
The van needed to carry all my smart repair equipment and be easy for me to work from but also leave enough room for all my carp fishing gear to fit in. As you'll see, my compressor is pretty large so that really determines the layout for the rest of my kit.
As I got it.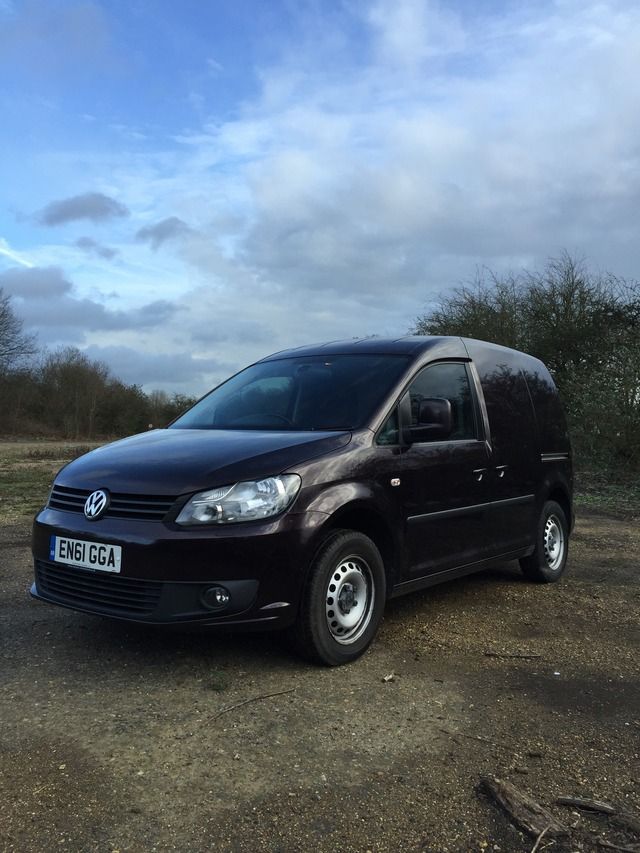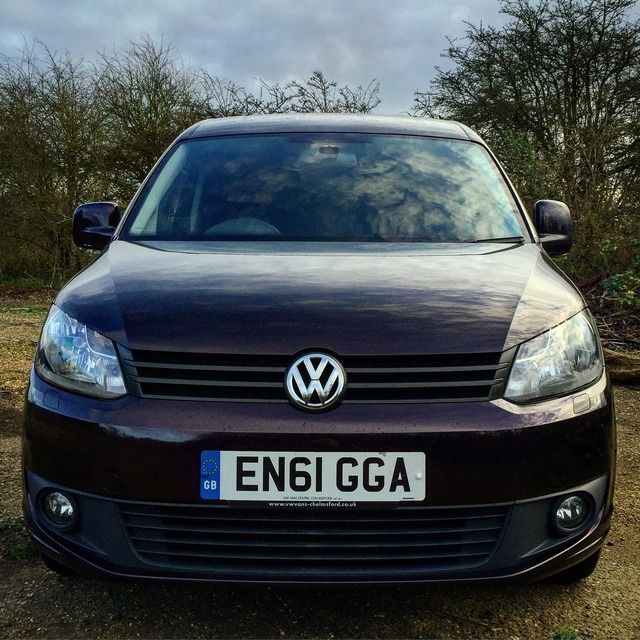 Let the fun begin.