Well, too coat done and now have to wait till 9tonight to refit them! I'll leave it till tomorrow I think.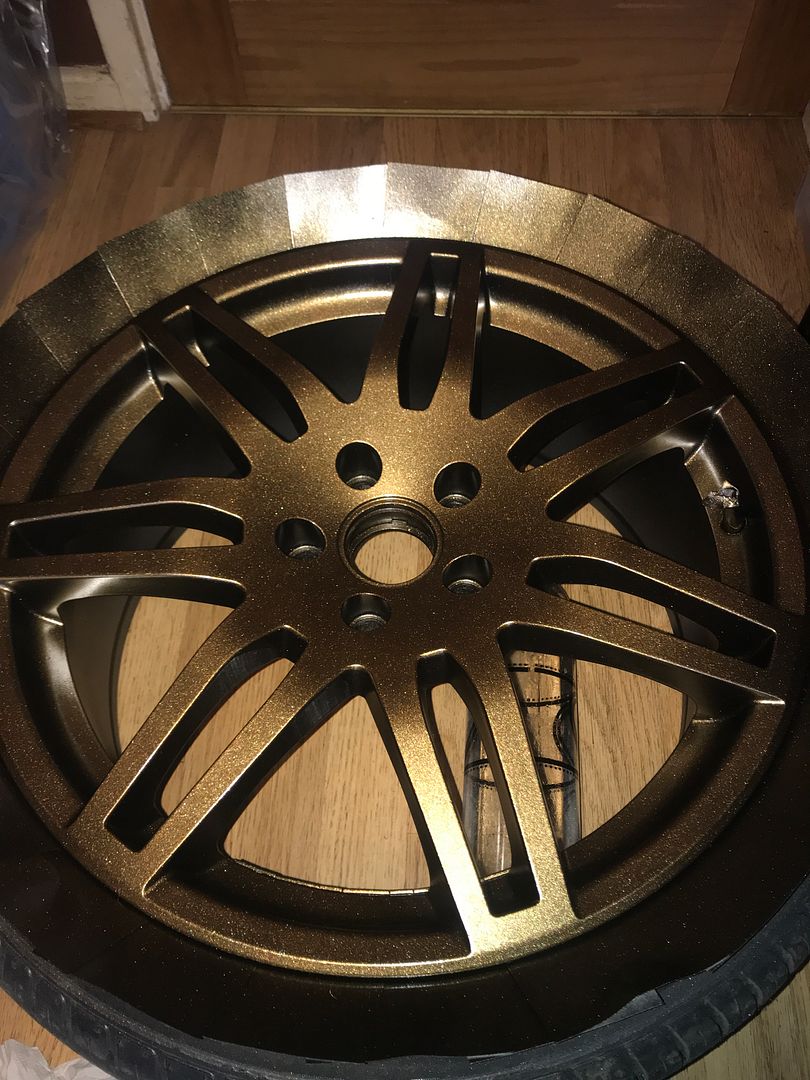 They are a bit more gold coloured than I wanted, but for £40 and a bit of faffing, I'm really impressed!
Next time, I'd really flat the wheels back... you can still see some lumps where the lacquer has bubbled, and although I flatted it roughly as this was an experiment, I'm still very happy with how they've turned out!