Schpock is decent sometimes...!
I'm getting a bit fed up constantly dodging potholes round my way, so I was on the lookout for some cheap, decent looking 18's to try.... found these about 10 miles from me for £100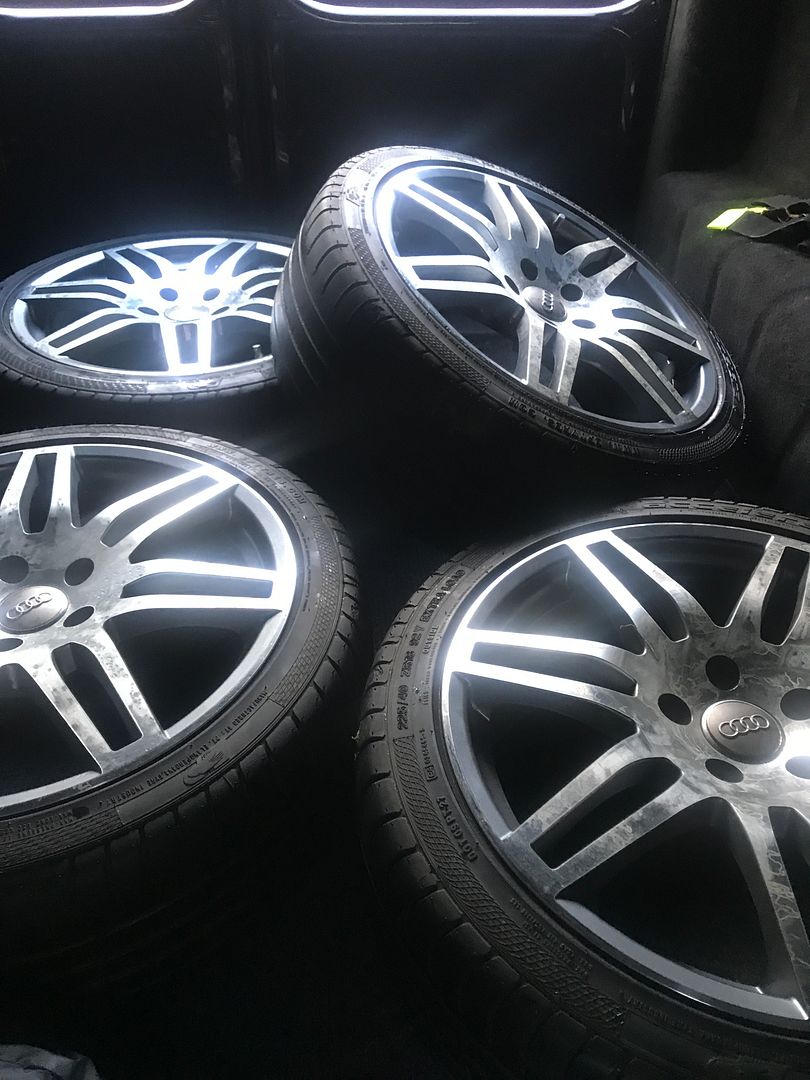 No curbing, but lacquer is rubbish. Offset is spot on (45) Audi reps... decent quality though.... I'm thinking a quick blast with plasti dip on the faces... then see what they're like!