I was going to create a thread once it was finished but instead I decided to write it up as I go.
It all started with this photoshop I created when the new facelift Caddy was announced
This image: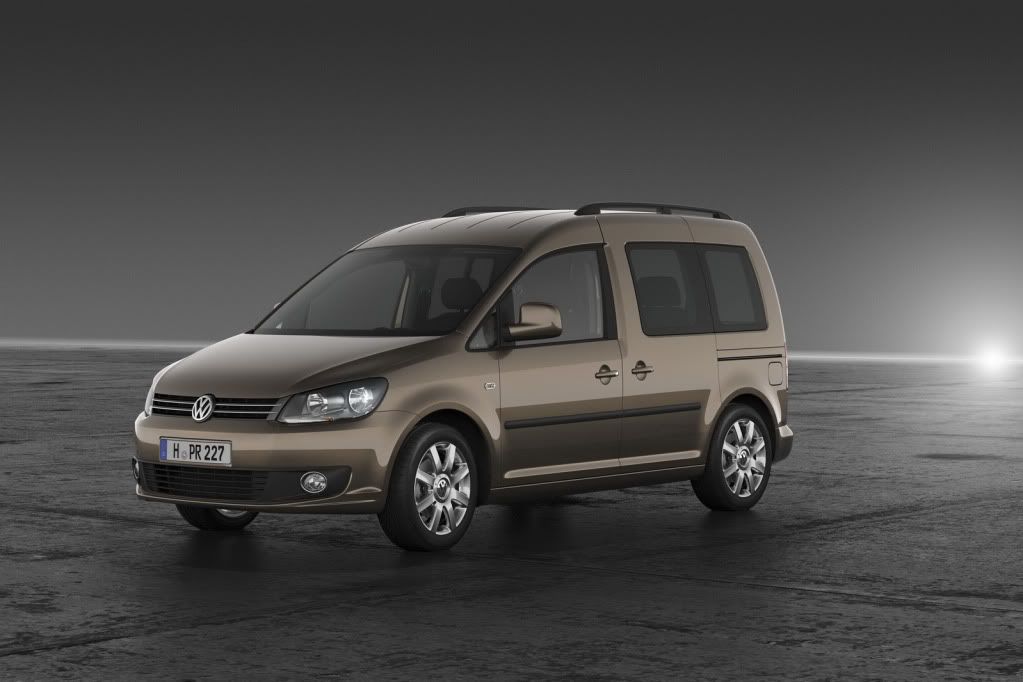 became this: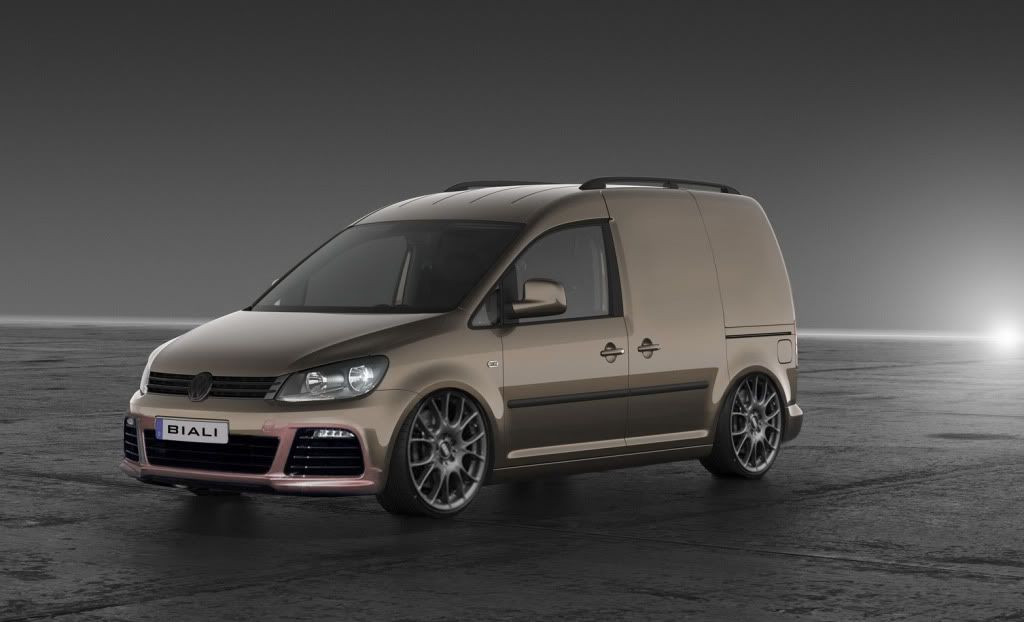 And then this:
I've only just got round to buying the van - a 2011 Caddy 2.0tdi 140 with 20k on the clock and satnav. The plan is to turn it into an 'R' version, so something that VW could have created.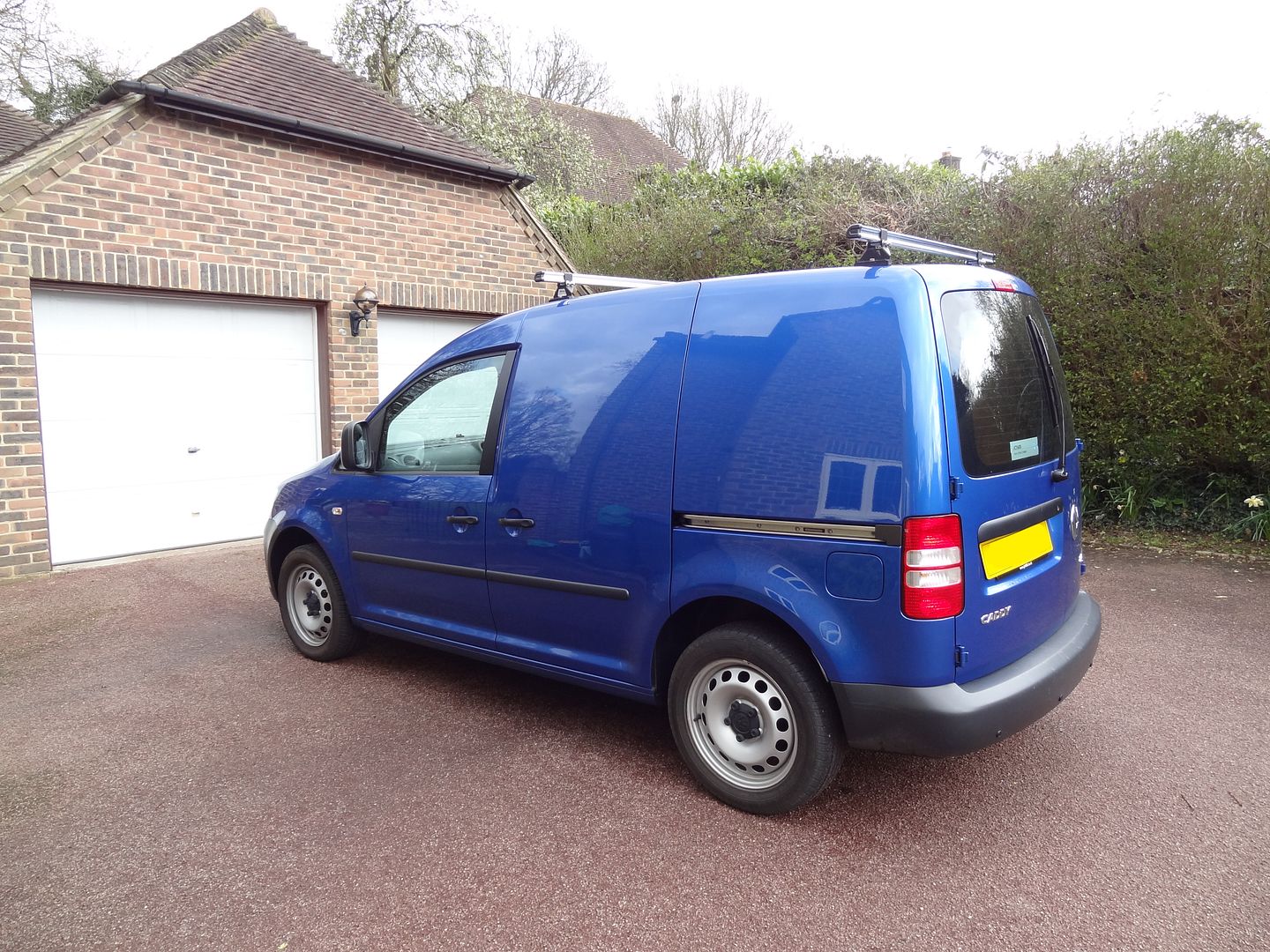 Not sure why the previous owner had 2 handsfree kits in there, especially as with a bt module the RNS315 can be used for that!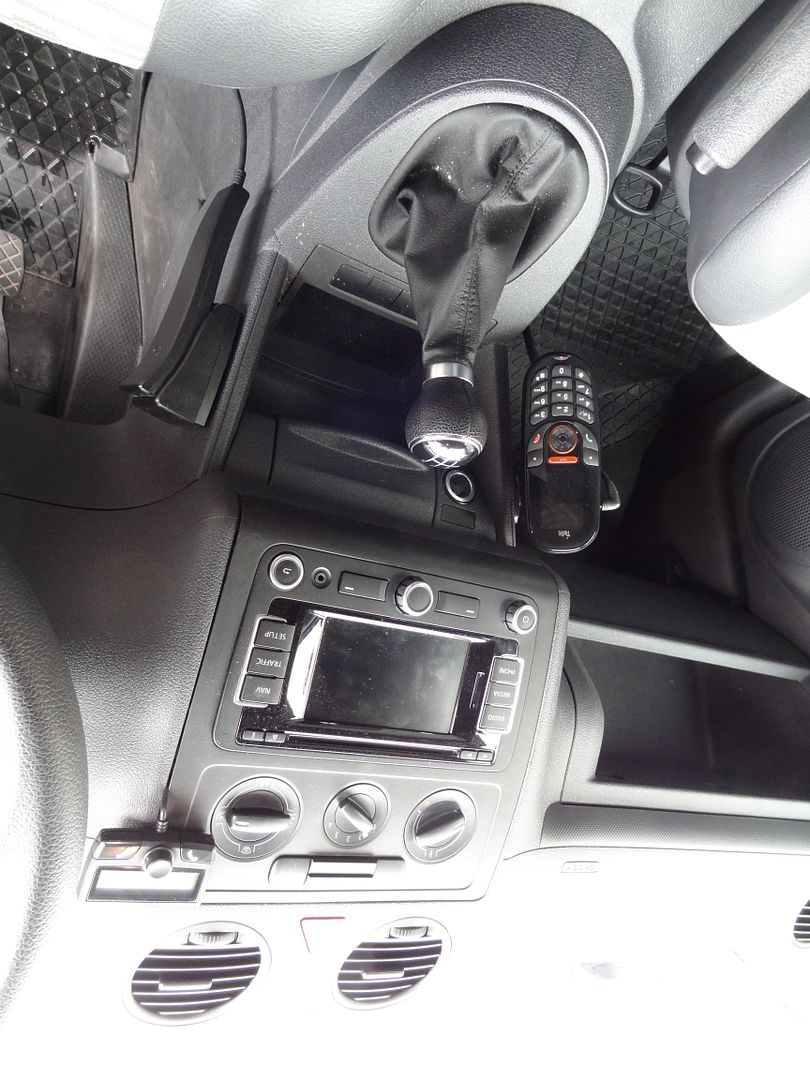 Took the interior apart chasing down all the cables for these kits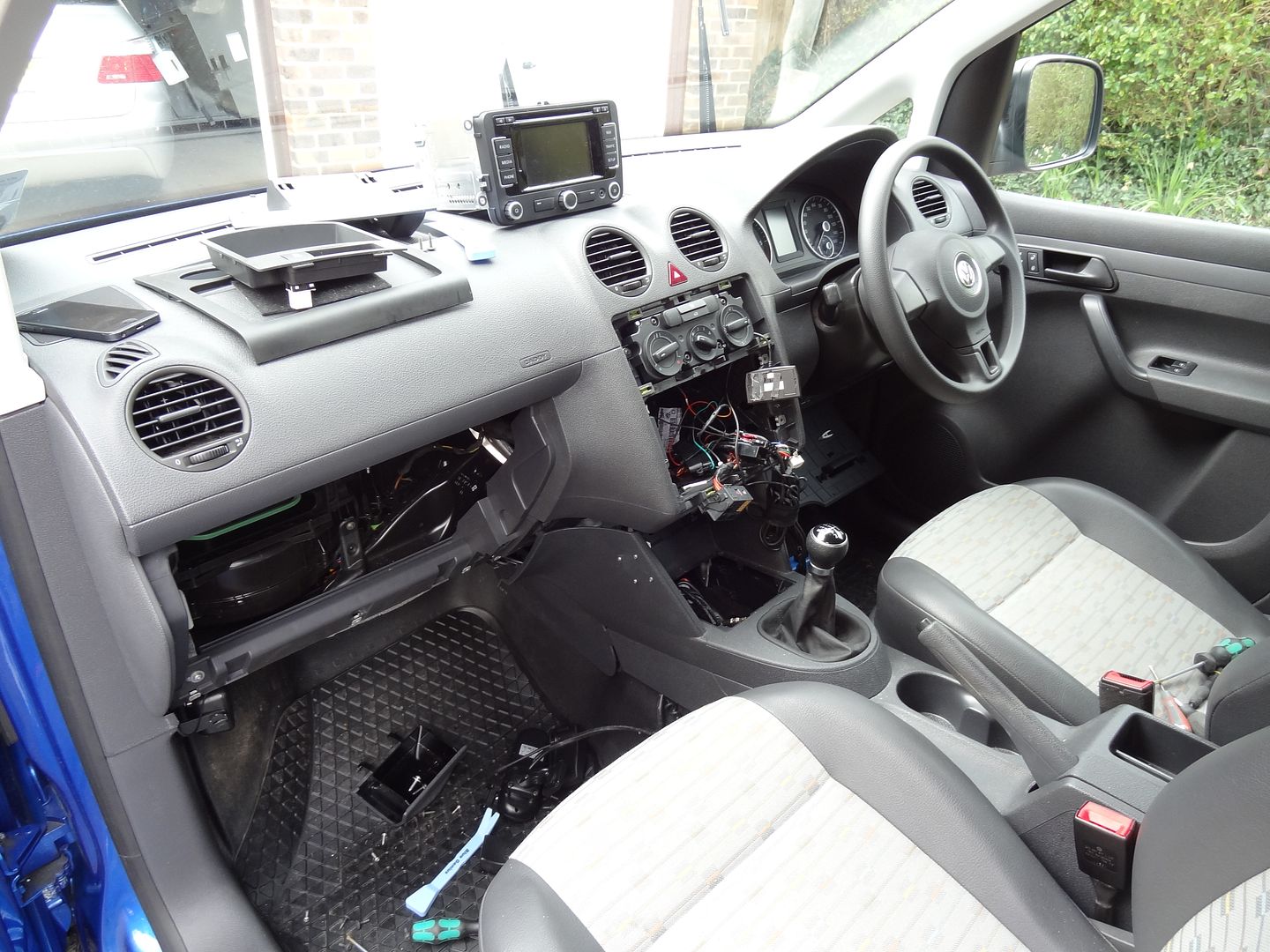 Wrapped the radio surround in 3m 1080 carbon and fitted some ebay chrome trim rings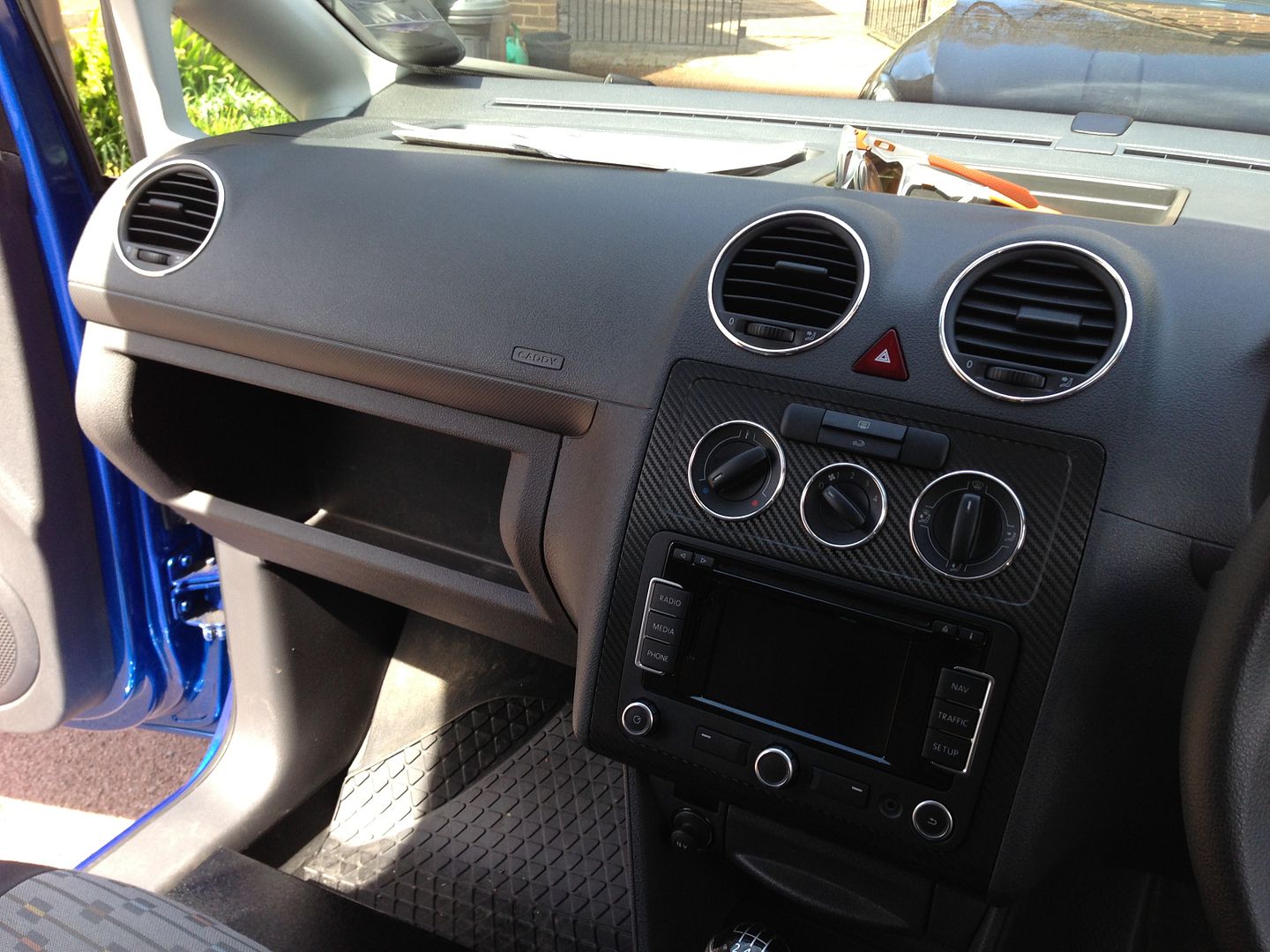 I also took a Golf R gearstick apart, unclipped the staples from the original one, and re-stapled the Golf R one to it.
Stripped out the plylining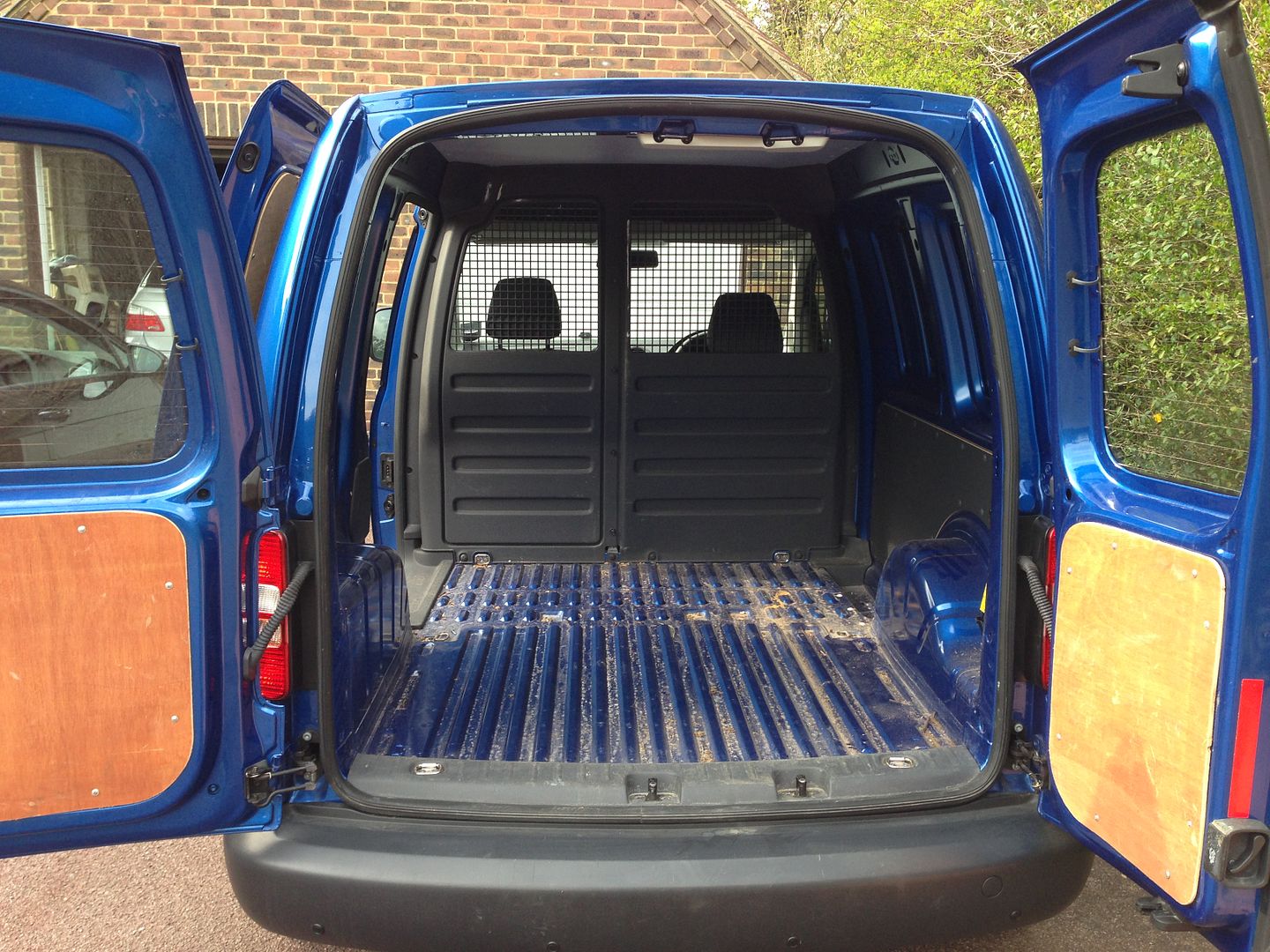 Think this might need a clean!
Engine got a light clean and then fitted a Passat engine cover that I had taken apart, wrapped in carbon vinyl and painted the centre
Then onto the big job - I took a standard Caddy bumper, and a Golf R bumper, and plastic welded them together.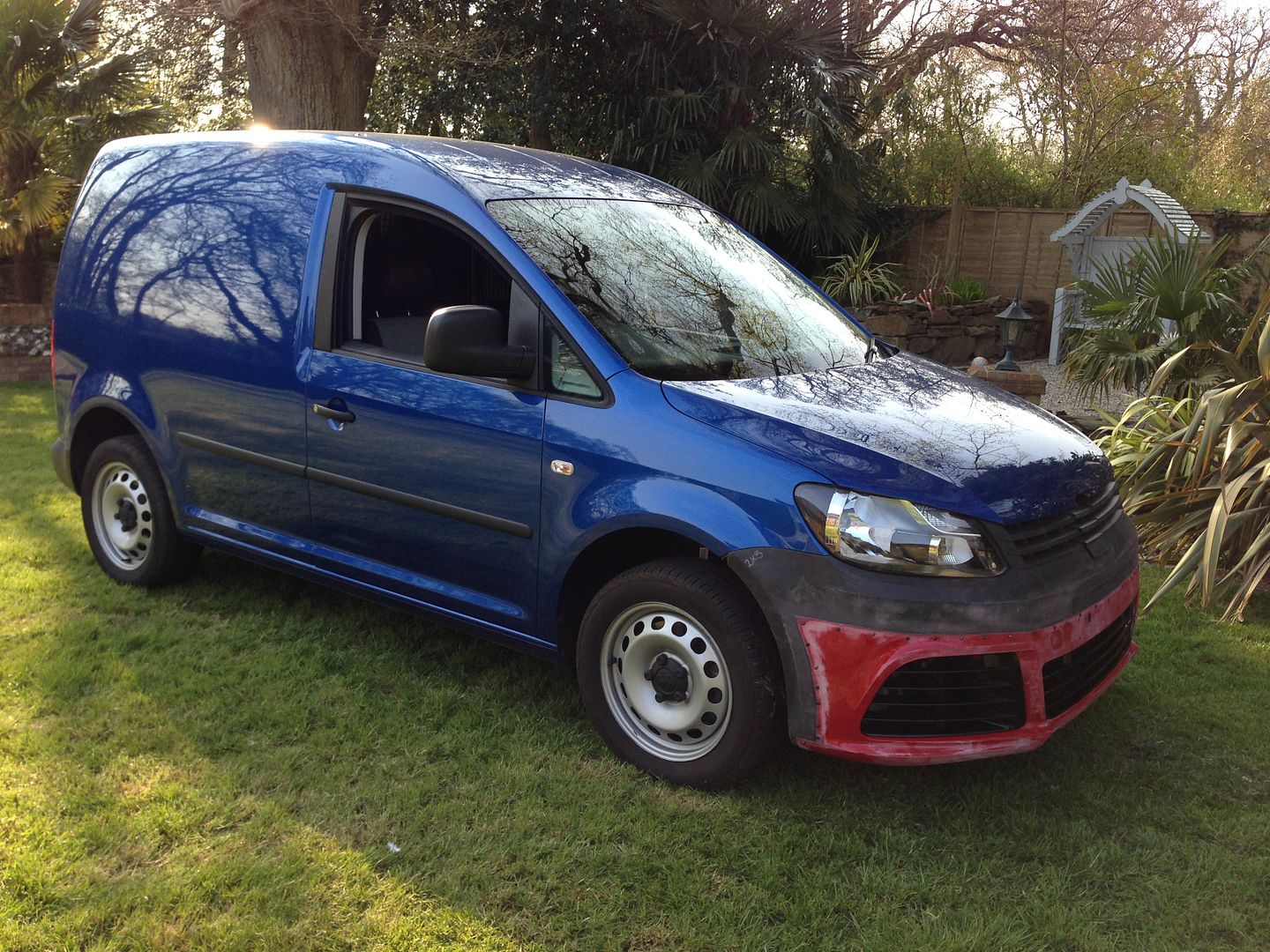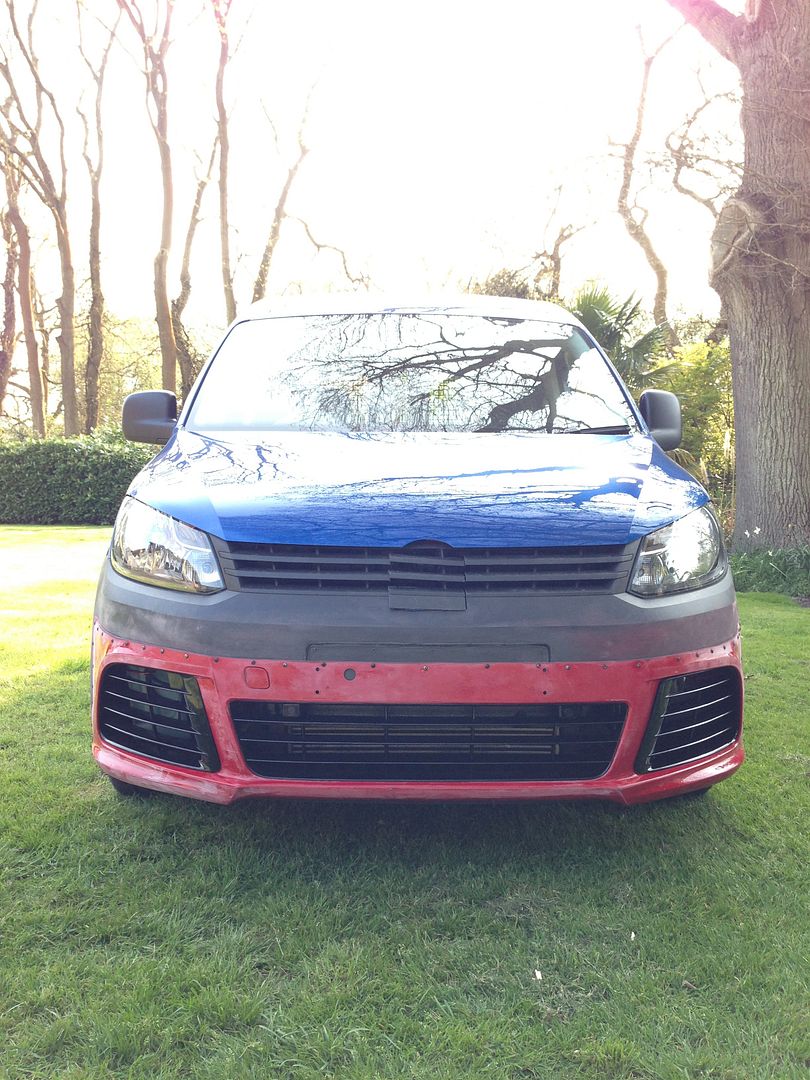 You can also see I am attempting to create a debadged grill but its been a nightmare so far. I've got an idea to help me get this sorted.
Been filling the bumper and smoothing and this is where I'm at: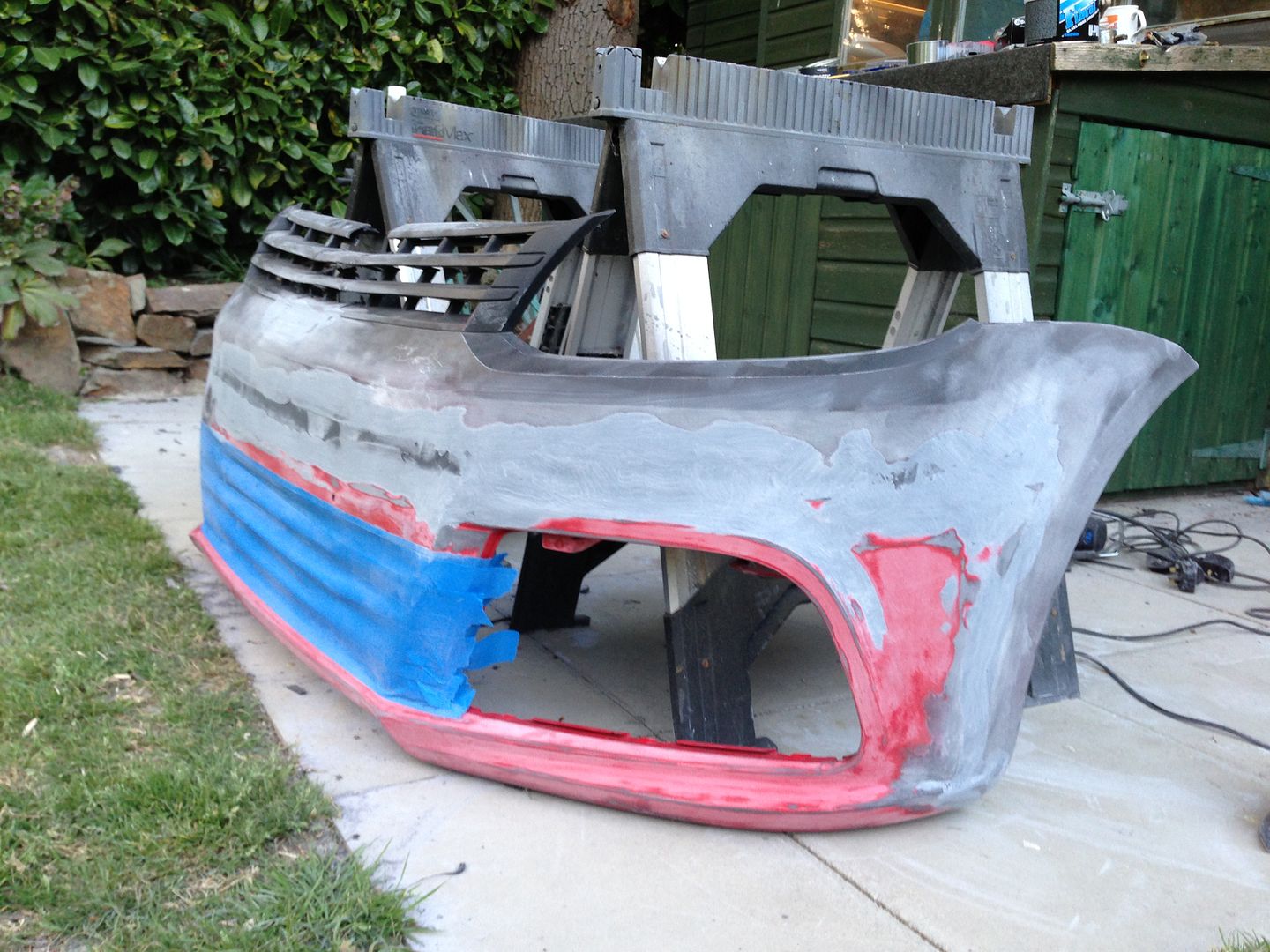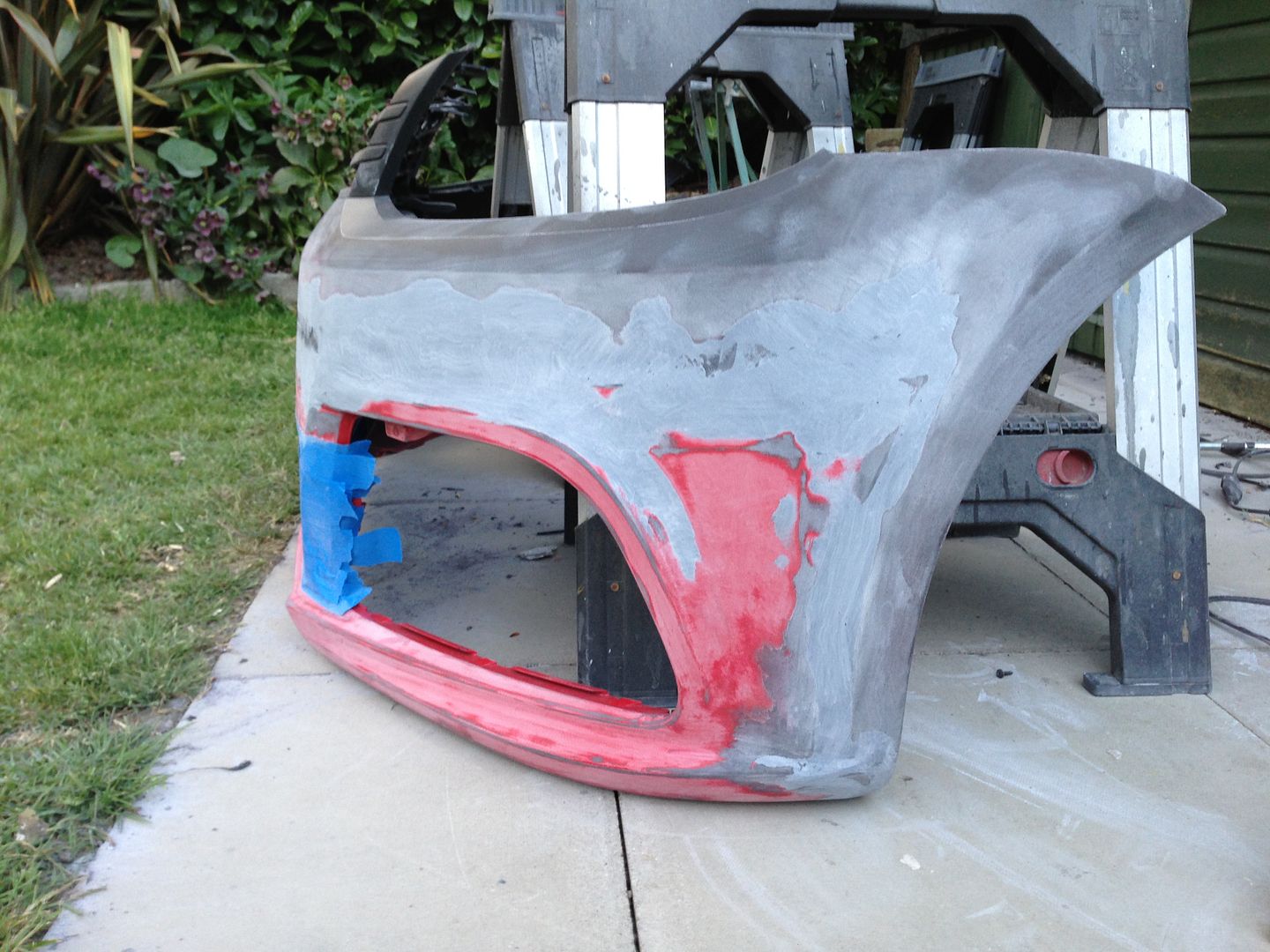 Next up was wheels and tyres plus a RAD side rail cover. Wheels are BBS CH-R 19x8" with 225/35/19 tyres.
In the pipeline is KW V1 kit, RAD rear axle centering plates, a Milltek downpipe, Forge short shifts, Darkside Developments EGR delete kit, and a Superchips remap which APS are hopefully doing for me as soon as the KW kit is built and shipped to them.
Then its getting Touran Xenons fitted by Hazzy Dayz - I already have the lights but they are sorting out the control units and ballasts.
Next up is fitting the MK6 Golf R mfsw and VW bluetooth module for the RNS315. The guy that is fitting this all is also fitting Scirocco R tdi clocks as they are highline and have blue needles.
Hopefully he can get these to work even though they read up to 200mph!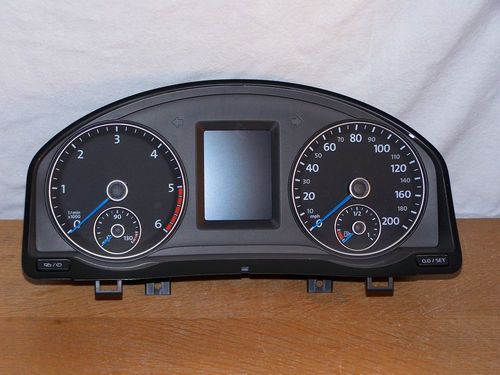 I've got Recaro Sportster CS seats on order but I'm waiting for the subframes to be made. I've gone for the material ones as the leather was too expensive.
And after all of that, hopefully its going to RAD for some paint and a few body mods, plus I've got a Golf R rear bumper that I need to try and get fitted as I've got a Milltek backbox from a MK5 Golf R32 that I'm going to try and get mounted up.