Basically I used a heat gun to warm the plastic at the back corner where my tyres catch and then used the wooden handle of a rubber mallet to stretch the heated plastic, held it for a minute or so until it cooled down enough to hold the new shape. Where it wasn't successful was it didn't hold the new shape as well when I moved to a different part and so added heat again - the bit I'd just stretched shrunk back slightly. My plan going forward is as you say, split the arch and add a new piece by plastic stapling and welding. That should work better in the long run although I couldn't hear it catching on my test drive.
The other part was the top most section where it joins the arch lip. It has a slightly bulbous shape which means my tyres would push against it when I was fully aired out and as it turns out, were preventing it going lower. Having cut off the section (see below. The one on the top looks bad because I had been heating it and bending it but I realised it wasn't working so cut it off) I now need to come up with a solution but that is going to be tricky. I know quite a few low caddy's have done this or removed the liners, but I'd like to keep them as much as possible.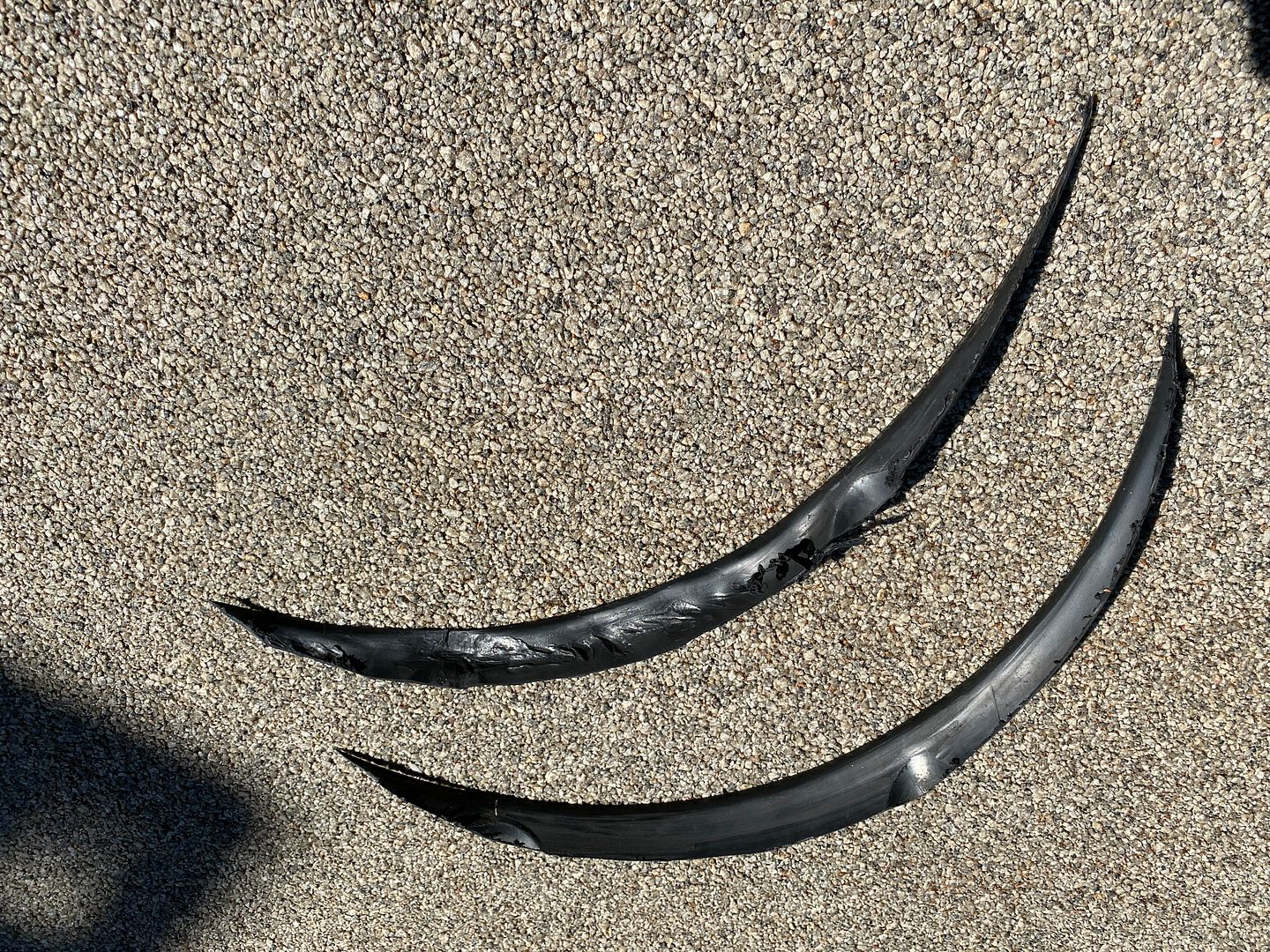 I've had my arches rolled on a MKIV R32 using the method you describe. Done carefully you can gain quite a bit of clearance.